Furo
RSPL Limited. Furo shoes
Audience:
Fashion enthusiasts, sports lover, travelers
Watches: MTV, Youtube, Vimeo, Star Sports.
Listens to: Eminem, Ed Sheeran, A R Rahman, Techno music
Reads: Facebook, Quora, Pintrest, Tumblr, Twitter
Idols: Virat Kohli, Cristiano Ronaldo, Rodger Fedrer, Messi
Motives: Individualist, Updated with latest trends, Fitness conscious, Restless and assertive.
Competition
We look at Puma, Racer, Lancer, Lee Cooper, Sparx for the direct market competition. Direct appeal and niche product benefit have been ignored. Showcasing change in the trend, we enter in the market to segregate our product from other brands. Sports is a category with the least competition from shoe giants such as nike and adidas and with demands for sports shoes is on the rise.
Purpose
To establish the brand in the market and introduce it in a manner that it leaves an ever lasting impression in the mind of the target consumer.
Reasons to belief
What makes Furo set apart from all other shoe brands is that they grip when you wear them. Be in a rainy season or summer heat, wear Furo and walk thousand miles.
Main message
Furo shoes grip on the ground and never let you down. We build a creative campaign around Furo. In the first creative, we give the shoes trait of a leopard. Wear these sports shoes and be agile like the big cats. Other part of the campaign focus on the sportsperson. Playing on the brand insight, sportsperson are dedicated, focused and confident in their shoes.
Tone
Tone of the voice of the campaign is smart to map up with the nature of the target audience.
For every pace of life
Presenting the unique ranges of shoes that grip. Once you wear them you don't trip. Whether you are an athlete or a sports fanatic, they fit you comfortably.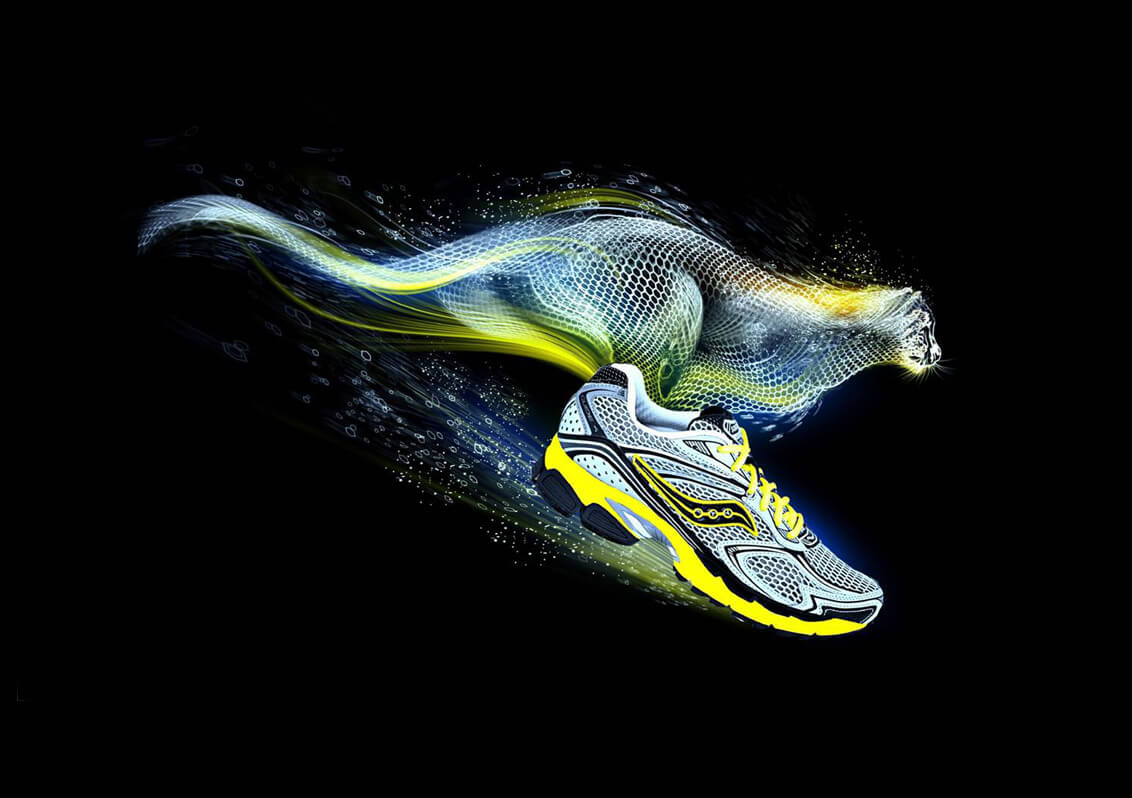 Life is a race. Grip hard.
In this constant moving forward journey, you need something solid to hold your ground. Furo shoes hold your feet in style so that you keep on walking ahead.
With Furo, keep on moving
Furo keeps you relaxed, provide you the confidence you need to be constantly ahead in your life.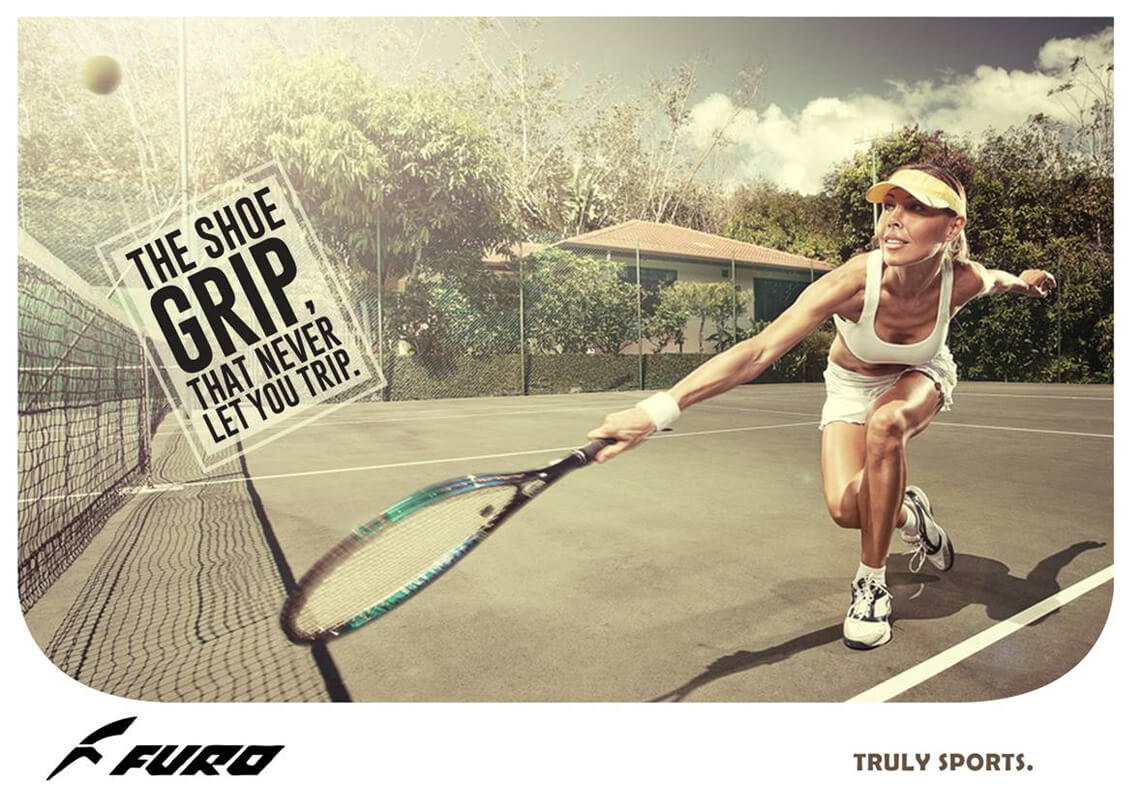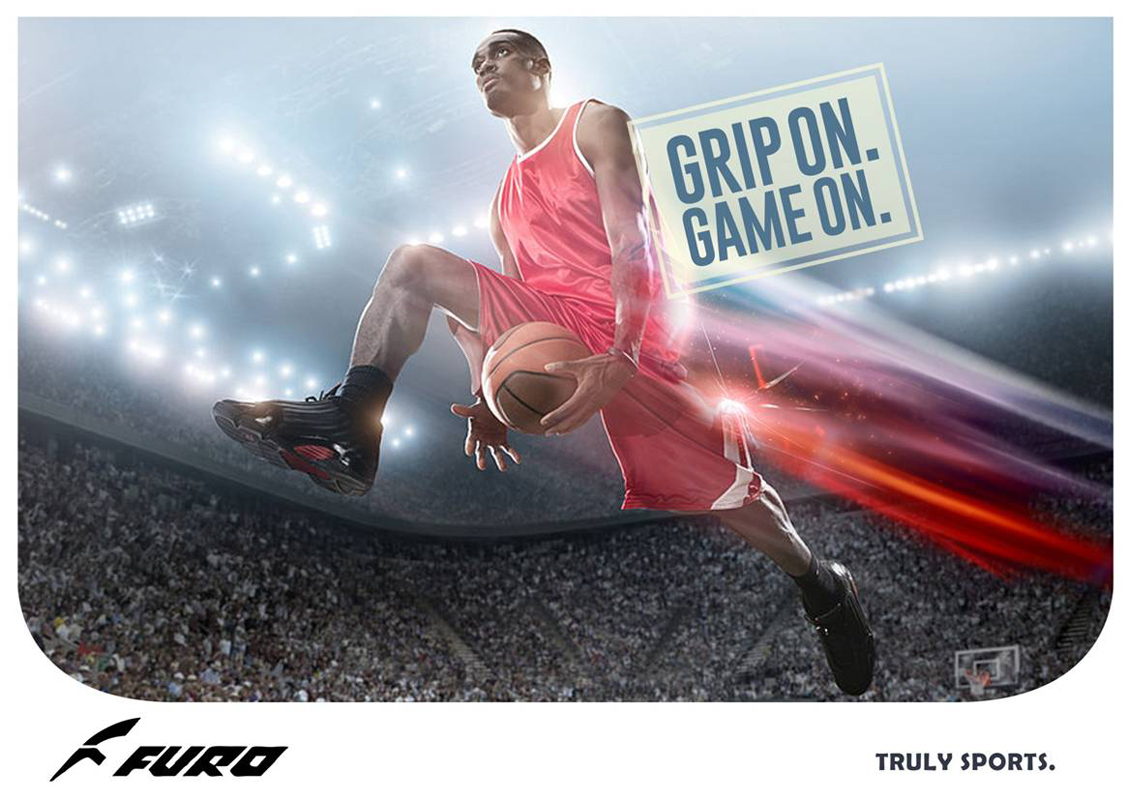 Unzip your fears, Grip new gears
Wear the most comfortable shoes and tackle every challenge life throws at you. Face your fears and deal with them head on.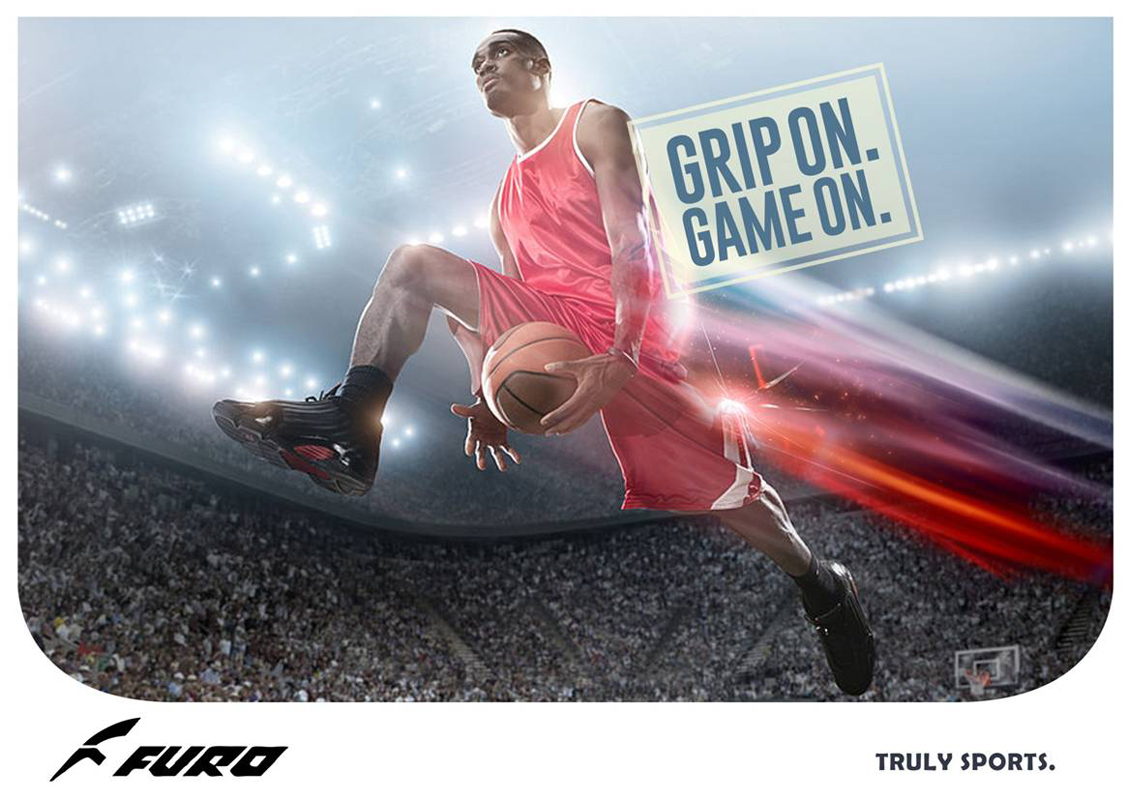 Feel good factor at your feet
In the fast pace life everyone is competitive. Furo makes you feel good about the way you carry yourself. This keeps you happy and forward in life.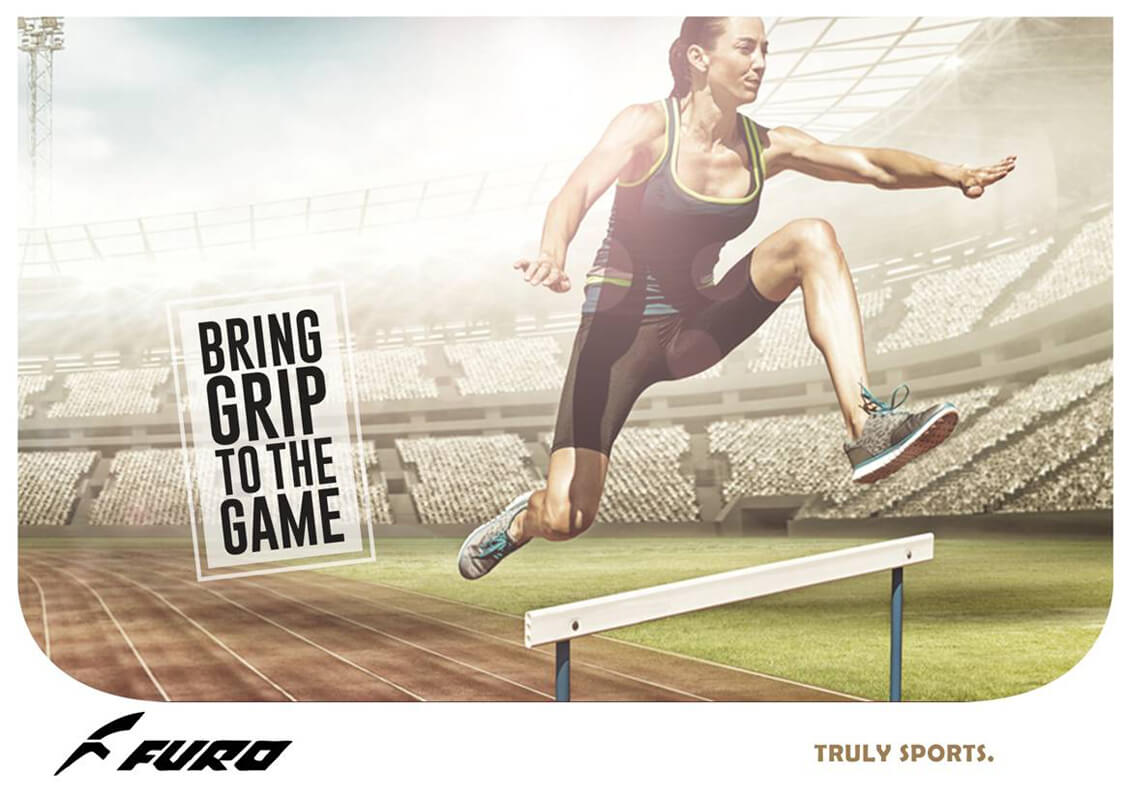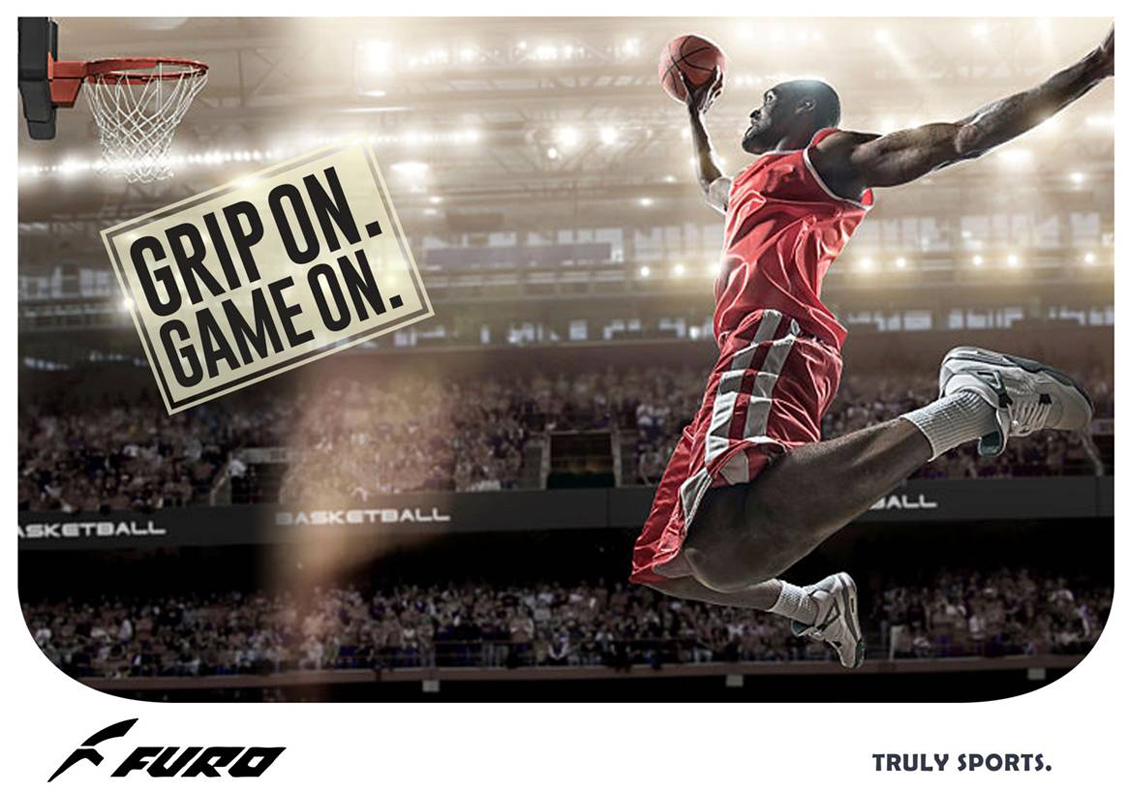 Grip on. Game on
Champions have the confidence to fly when the rest of the world is walking. What are you waiting for? Wear Furo and make your dreams come alive.