Ornet
Apollo International Limited
Audience:
Male. Tier I and II cities, Working class, married with children
Watches: Aaj tak, Youtube, Soap operas .
Listens to: Trending Bollywood songs, 90's music, Radio
Reads: Amar Ujala, Dainik Bhaskar, Hindustan times, Pulp Magazines
Idols: God fearing religious people, believe in idol worshipping and offering prayers
Motives: Hardworking, Dedicated, Constantly on the road
Competition
We look at MRF, CEAT, Bridgestone, Continental and Goodyear for the direct competition. Ornet strength lies in its unmatched stability and performance across all terrains. Playing on our strength we enter the market with durable and stable tyres that adapt on all the conditions. Adapting with latest trends, we introduce our product in the market to segregate it from our competitors. Automobile and Transportation is the category that fits the niche of our product.
Purpose
To introduce the brand in the market and showcase its strength and unique selling proposition across the attention of the target audience.
Reasons to belief
Keeping in mind the demand for the product, we have introduced three special tyres: Terrain bull, Industrial HD and Power gripper. They are specially designed for heavy duty operations.
Main message
Conditions are rarely in favor of the tyres in the road. From steep slopes to wet conditions, challenges are always there. Hence, we have introduced a shield against all the odds. All new range of construction tyres , with unmatched stability and performance across all terrains. They are born to perform in any conditions. When the circumstances get adverse, they grip on the road and move beyond toughness.
Tone
Tone of the voice for this campaign is aggressive to map up with the desired response from the customers and showcase all the brand benefits.
Apollo Tyres
Introducing the premium ranges of construction tyres – Terrain bull, Industrial HD and Power gripper. Designed to lift heavy weight and provide excellent performance across all the terrains.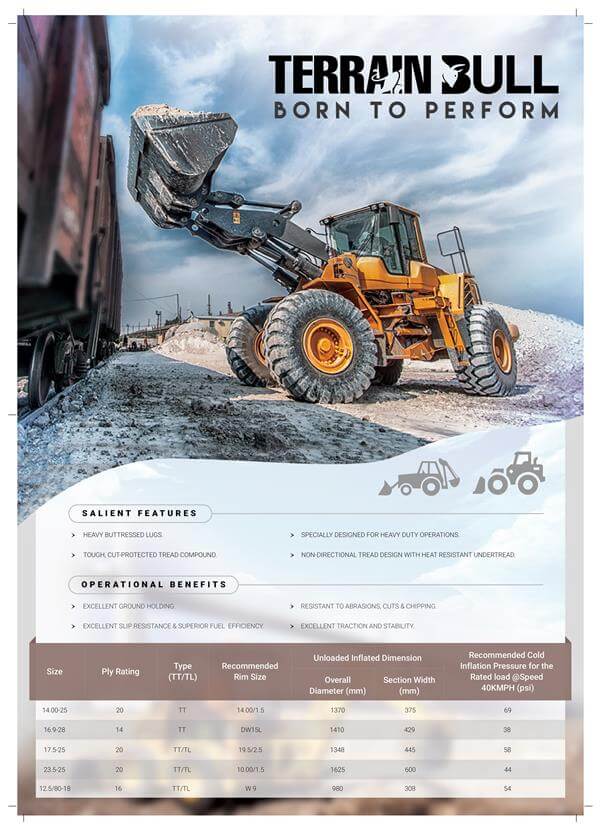 Terrain Bull
Born to Perform
Terrain Bull is specially designed for heavy duty operations so that you carry loads with ease.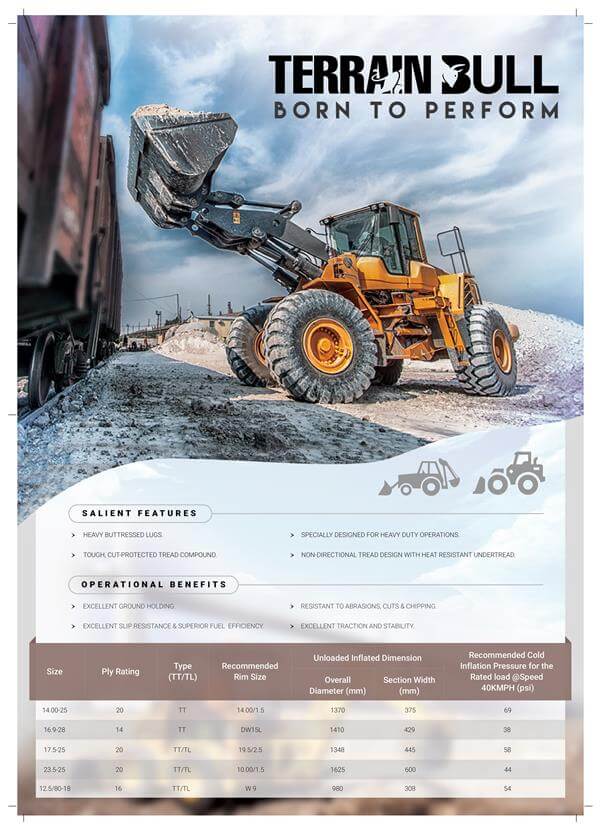 Power Gripper
Beyond Toughness
Presenting Power Gripper provides you with an excellent performance and reliability on the road. It maximizes performance and work smoothly on every terrain.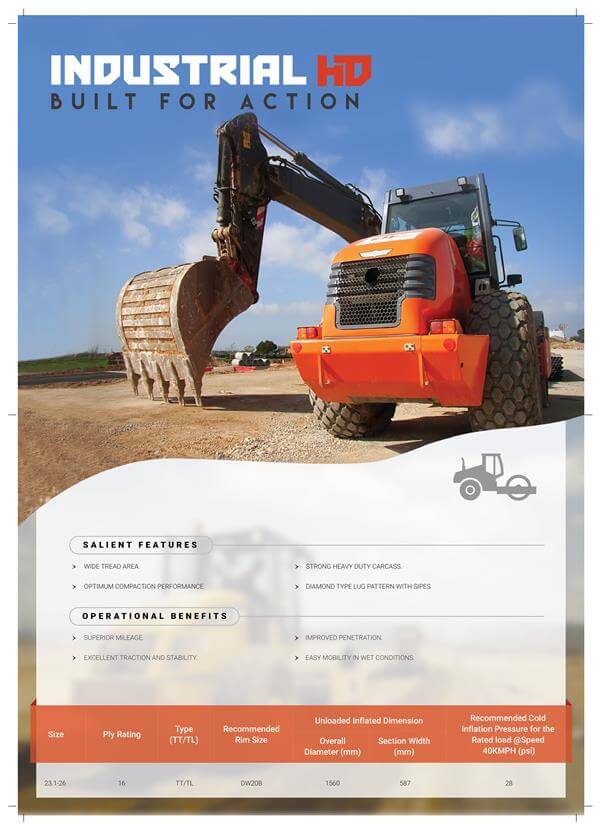 Industrial HD
Build for Action
Everyone desires easy mobility in wet conditions. Industrial HD offers you that. Its superior mileage and improved penetration make it truly stand out in the road.